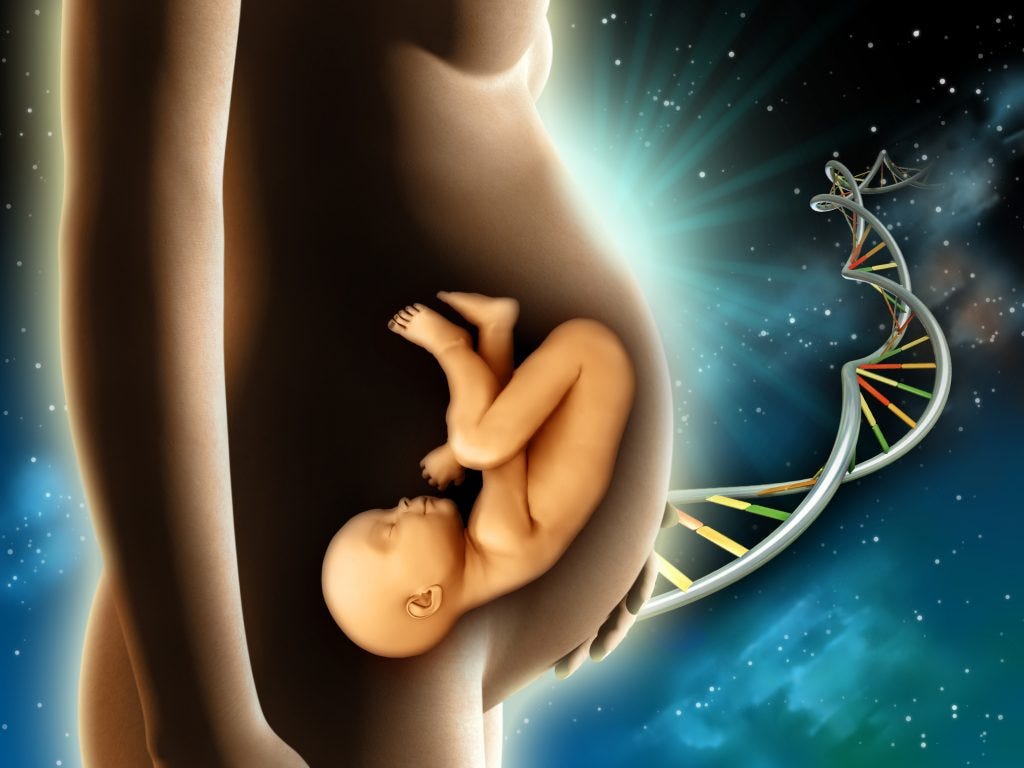 Life has become quite bizarre of late – it all feels chaotic, confusing, surreal. We are in a weird place, as if we are on a precipice and somehow stuck, marking time, waiting for something……. We read the predictions, of astrologers (maybe), financial commentators and others and the outlook, well, it's not looking great, is it…
Talking of the astrology, I wanted to look at the quintessential message of the cosmos here today to try to glean something of the intent of the planetary players to, hopefully, help find a way through the quagmire of confusion. The fact that so many planets have been in retrograde motion this past month has no doubt contributed to our feelings of stuckness. This month the big players, Pluto, Saturn and several other planetary bodies will start moving direct again – meaning our inward focus will shift and we will become more action oriented.
Today (October 2) Mercury ends her latest retrograde period and in a sign she rules, Virgo, signals now is the time to start speaking out, expressing ourselves and our creativity. The planet of communication and cognition will slip into Libra on October 11. Libra is a cardinal sign – its energy is outward, focused on action. We will begin to feel we need to act on our recent musings and cogitations – taking them out into the world and sharing with others. There was a reason everything was going backwards. It was about the need to reflect, to assimilate and digest so much information. Now we are readying ourselves to make our contribution. Even if it is only contributing to ourselves through implementing some positive changes for our health, security and well-being.
On the 9th (Oct) Pluto changes gears and begins to move direct again. Pluto is about transformation. All transformative processes happen on the invisible level first and this is what the 'god of the underworld' has been about during its retrograde – transforming things from the inside, hidden from view. Pluto is a planet that speaks to the collective. It features in our individual charts of course and has something to say there for each of us, but as a marker of the larger collective its movements have important information to deliver on a societal level. You'd have to have been living under a rock at the bottom of a lake not to have registered that our society is undergoing a massive transformation – kicked off as it was by the conjunction of Saturn with Pluto in 2020. What then is Pluto going to deliver up, in the world of the visible, now that he is back in motion? (Until half way through next year when he goes backwards again).
"As long as you do not die and rise again, You are a stranger to the dark earth." (Goethe)
Not to put too fine a point on it – Pluto is the 'god of death'. His transits often bring us into painful contact with 'death' – of something. We cannot know if Pluto foretells of literal death or the ending of something significant; a psychological death. Either way. Either way the transformation that the 'death of something' brings, is designed to change us. Our Earth Mother, Gaia brings forth life and in due course all life dies to make way for new life. We know this is the way of things. Our collective, call it civilization, is composed of organic life – us – and thus it too is subject to the regenerative cyclic processes of Mother Gaia.
The something that is dying now, is precisely that, it is the death of civilization as we know it. Pluto is in the last degrees of the sign Capricorn, which is the sign of 'the authorities' and those systems of control that maintain the status quo in our society. That Pluto is moving out of Capricorn and into Aquarius – the sign of people power – is clearly significant. However, we cannot lose sight of the fact that he will return to Capricorn for one last blast next year. Our journey is close, but not at its completion. So this shift from retrograde back into a slow but potent forward propulsion is designed to begin the implementation of some major changes – changes that have been birthed on the invisible, unmanifest level. Something new is struggling through the birth canal as we speak.
So far I haven't told you anything you don't already know I'm sure. Here is another piece of the puzzle to ponder. Pluto's domain of transformation encompasses integration and healing. Integration is wholeness. It is the nature of life to move towards wholeness. Pluto's dramatic, scary and often painful processes are about precisely this – the move towards wholeness. Do you feel that life as we have been living it has been 'wholesome' ? Hmm. Probably not. It's no secret anymore what the 'controllers' have been up to behind the scenes. There is a reason many of us have felt for a very long time that we don't belong here, that something is not right. We have an innate awareness of our connection to our Mother planet, to the healing power of nature, to our intrinsic human spirituality. The sense of living inauthentic lives, as we've complied to the dictates of a spiritually bereft society is real and valid. We have been. All of this came to head in 2020 as the wheels of the cosmos turned and we were ushered into a chapter we might call 'the beginning of the end'. Well, now we know. Pluto is the archetype of annihilation and destruction – and concomitantly, death. But now the truth is revealed – what is being destroyed is a system that has, for millennia, been intent on our dis-integration. Now it is dying.
There is nothing for it but for us to face the beast. Pluto evokes our most fundamental survival instincts and ignites our destructive, ferocious urges. None of this is going to be pretty then. Birth never is. But one thing seems clear, our days of quietly acquiescing, complying (unconsciously or not) with the forces intent on our ultimate destruction, are over. We do have help though…..the Universal Spirit is ever compassionate. Believe it or not.
Scorpio season is not far off. Scorpio is the sign connected to Pluto and symbolises a period of 'entering into the underworld.' We have the New Moon in Scorpio on the 25th of this month and this is followed by minutes with a partial Sun Eclipse (just after midnight on the 26th here in New Zealand). Eclipses signal powerful endings and beginnings. It looks like the birth of the new is upon us. This eclipse is part of a series of eclipses that are associated with authorities. The message is getting clearer and clearer. Their time is done. What precisely is dying now? What is being born? I'm sure you have your own thoughts on this. From the astrological symbolism alone it seems clear the financial system is a contender. We have the North Node of the Moon conjoined with Uranus in Taurus. Briefly, the North Node is our 'way forward'… our collective 'next step'. Uranus is the deliverer of surprise, shocks, revelation and liberation. Taurus is our financial and material security (food, money). Join the dots. There could be a major ending of the current financial system – before the birth of a new one. Note I word it 'could be' and not 'will be'. This is because I have been around this game for long enough to know that it is not wise to 'make predictions'. If that surprises you, well, welcome to the truth about astrology. I observe with interest, often amusement and have done for decades, the 'predictions' of so many astrologers. The Trump election was a good one. Pretty much every notable astrologer who ventured to make a prediction, turned out to be wrong. The cosmos has the last laugh. This is true for our individual charts as well. Often what appears on the horizon to be a transit of major upheaval and upset turns out to be not so bad (though something pivotal will be set in motion). And vice-versa – harmonious and positive transits also, often fail to deliver. Why is this – and what is the point of astrology if we can't make predictions you might ask. In a nutshell, the point is, we can anticipate possibilities. The transits and progressions (the tools of future reading) give us potent tools to discern the waves of energy that are poised to surf in to our reality. How these energies actually play out is next to impossible to predict because there are so many variables. In the individual chart the main one being our unique level of consciousness. But one thing is clear – all of it is designed to move us forward on our evolutionary journey and when we are clued in to the symbolism of whatever energies are going to be impacting our energetic field, we are able to discern the evolutionary intent of the time.
The second eclipse in this series, a Lunar Eclipse, occurs on November 8 – just before the Taurus Full Moon. Full Moons recall are about completion. Something will be set in motion two weeks prior on the New Moon that has deep implications for our collective financial reality and be implemented (perhaps) on the Full Moon. Remember that this whole process we are going through together is about coming to a place of integrity or wholeness. It is about the destruction, the ending of a system that was designed to fail, because it was not integrous. It was not honest, it was not life supporting. It was in fact, anti-life. The reign of the money gods is coming to an about-timely end. It logically wont happen overnight and Pluto's retreat back into Capricorn next year after it temporarily leaves the sign tells us so. Those with the power will not go quietly. But their demise seems inevitable.
Keep the faith. Jupiter (symbolic of faith, belief, trust) is backtracking still (and will be until November 24) – giving us an opportunity to reflect and strengthen our inner faith in life, a higher power, our own power, whatever we need to buoy ourselves for the challenges of this time. On October 28 Jupiter, in its reflective journey, will go back into Pisces. Pisces is about the One. That is, the Oneness of life. We are all nodes of consciousness in the one body of humanity. If we are sensitive to the truth of our unity, this time will support our faith in the power of it. Together, we are powerful. 'They' are afraid of us waking up to the truth of our true power, in unity. That is why they've tried so bloody hard to divide and rule us. Let's use this precious window of time to reconnect to the truth of our power as a unified collective of awakened beings – calmly ready and willing to do what it takes, together, to dethrone the liars and deceivers. We have the support of the Kosmos – via the cosmos (the planetary energies) to help us move through this transition to a more authentic, awakened humanity. It is indeed, an interesting time to be alive. Go well fellow travelers. May the force of truth be with you.
Thanks for reading Kosmic Medicine on Substack – by Lindastrologer! Subscribe for free to receive new posts and support my work.

2 likes
3 Comments

Liked by Lindastrologer
Wow! Your words, understan